Golf Lessons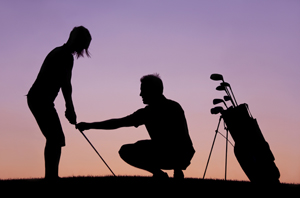 Group lessons that teach the basics of golf are offered at the course for both youth and adults in the spring and summer.
Lessons for youth (9-14 yrs.) and adult (15 yrs. and over) will begin in May! View available lessons and register online at Auburn @ Play or by calling 253-931-3043, classes fill up fast!
For details about individual lessons, please call the Auburn Golf Course directly at 253-833-2350.